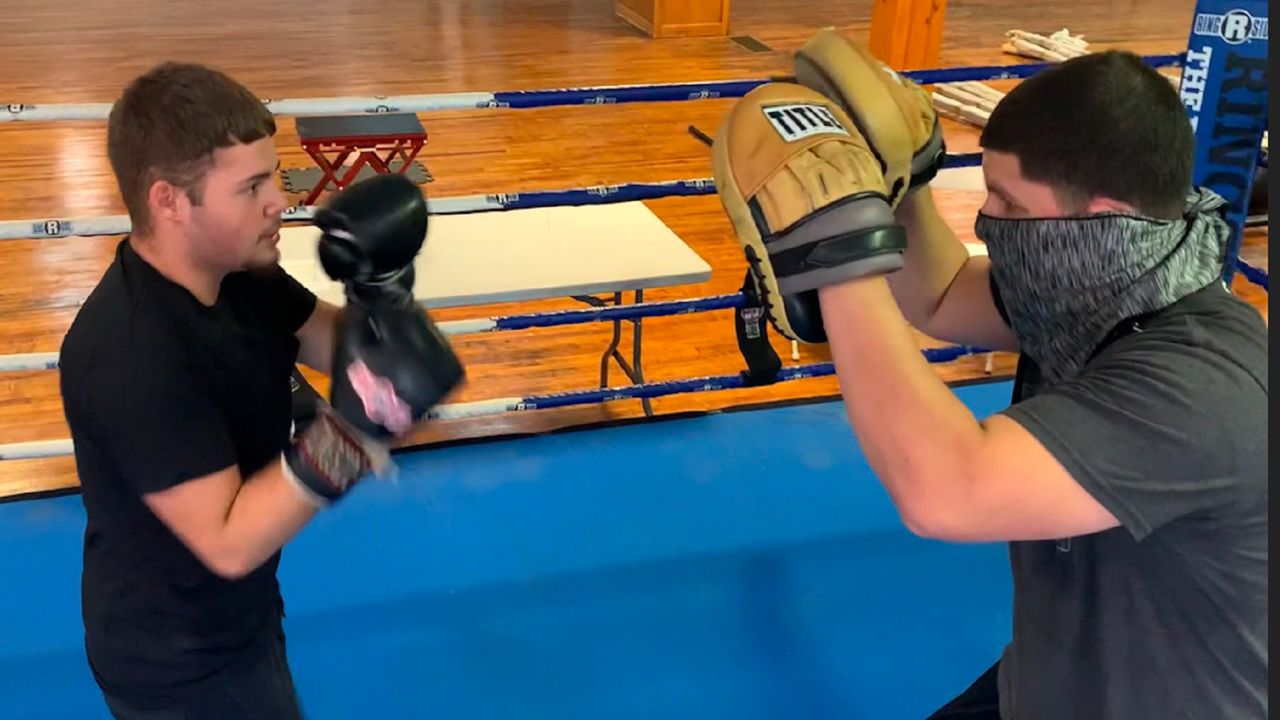 LORAIN, Ohio — An Ohio man's wish of opening his own boxing gym is now a reality.
Jaime Colon was just ten years old when he discovered his passion for boxing. His love led him to open his very own gym in his hometown of Lorain. The gym was named in honor of his uncle Eugene "Jimmy" Ruiz. 
"The reason I call it Legacy really was to continue my uncle's legacy. He was a great amateur fighter. He had 128 fights — 99 of them he won by knockout," Colon said.
We first met Colon back in August when he received the keys to his dream. The gym was empty back then, and now it has a new boxing ring and plenty of heavy bags that are socially distanced for safety.  
"When I got the keys, I went to work, did a nice little wall. Here we are going to showcase my photos, my history, kids I've worked with. It took me about a year to get all my equipment, my boxing ring, my bags, gloves, and everything," said Colon.
Colon says he started his gym so he could help young promising boxers.
"The kids really need it and really this community needs it. It's got a bad rep for being a tough area, but I love this community — I grew up around here," said Colon.
"I'm here everyday so it keeps me out of trouble. I mean five days a week," said Omar Negron, an amateur boxer.
 
Colon says he plans on focusing on teaching kids starting six years and older to teach them about boxing they way he was taught. 
"Obviously there is the amateur boxing program, so a kid that actually wants to compete, that's why I am heavily involved in USA boxing and I'm also here for kids that may not want to compete, may not want to fight in the ring, but just want to relieve some stress to hit the bag," Colon said.