11/26/2020 – We have hundreds of different Fritztrainers in our shop. A lot of them are made by top grandmasters, and perhaps you sometimes wonder what the authors of these Fritztrainers do besides teaching us to play better chess. "Meet the Fritztrainer" is the very first part of a new series that tells us more about the private life of your favourite chess coach. We start with joyful GM Chris Ward, who shares anecdotes about Kasparov, talks about the time when he played in the Bundesliga, and reveals how he thinks chess should be taught. | Photos: Chris Ward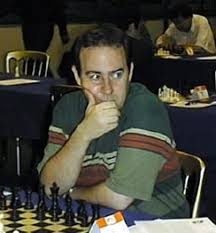 Chris Ward is an English grandmaster who gained the title after becoming British Champion in 1996. Being a successful tournament player and popular chess commentator, he is also a well-known endgame and opening theoretician who has authored a large number of books, among them the bestselling "Winning with the Dragon 1 & 2". Last but not least, Ward enjoys an excellent reputation as a chess coach, having mentored many teams and youngsters in and outside Britain. Maybe his talent for teaching is in his blood – he is also a passionate Salsa dancer and instructor!
In our "Meet the Fritztrainer" interview, Chris tells us many funny anecdotes about chess and his life.
Chris Ward Interview
For the viewer: How many Grandmasters can you spot, and what are their names? – 6:38
Links: