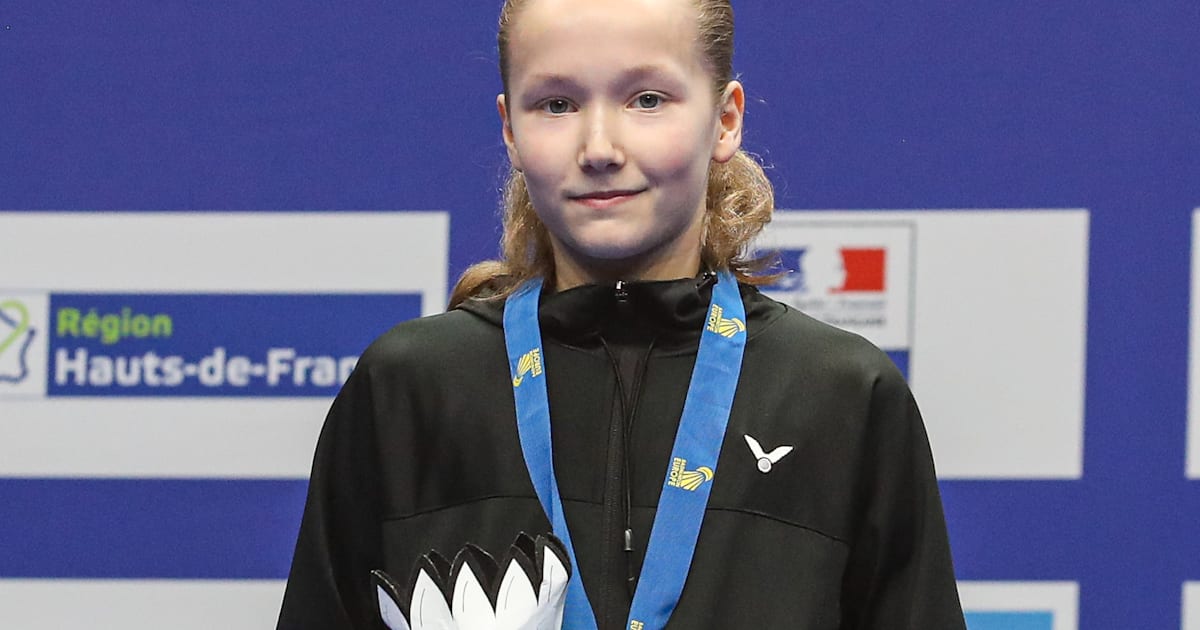 (Top photo: Nella Nyqvist poses on the 2020 European Under-15 Championships podium after winning gold in Liévin, France. Credit: Badmintonphoto)
Are we witnessing the start of a special career in the making?
Still only 14, Nella Nyqvist won a bronze medal at the Badminton European Junior Championships (under-19 level) earlier this month playing against rivals some four years her senior.
That medal success came nine months after she won the continental Under-15 Championships in France.
And the Finn herself knows she has the ability to make it right to the very top.
"I am aware of my talent," she told the Badminton Europe website.
Opponents impressed
Badminton only adopted its current point-scoring system in 2006, the very year Nyqvist was born. That same season, Chinese great Lin Dan won his first world title in Madrid.
In those 14 years, Nyqvist has developed to the point where she has clearly marked herself out as a potential star, with her opponents on the circuit raving about her ability.
Her mentality in front of her home fans at the European Junior Championships in reaching the semi-finals also stood out.
"All of us know that Nella is a really good player and that she is probably an upcoming star," Sweden's Edith Urell, who ended Nyqvist's run in the last four, said to Badminton Europe.
"She is going to be very good in a few years."
No pressure being young
Nyqvist's progress in the tournament in Lahti was closely followed by the home fans.
She immediately stood out in the team event which opened the competition, winning both her singles rubbers.
Then she really made an impact in the individual event, defeating seventh seed Yasmine Hamza in straight games (23-21, 21-17) in the round of 16.
Nyqvist's performances were unexpected even to herself.
"I am surprised that I have made it this far in the tournament," she said, while at the same time acknowledging that she did not feel overawed playing competitors who were 17 or 18.
"I have not really felt much pressure because I am younger (…) I am quite used to playing against older players."
Europe hasn't seen a talent this promising since Carolina Marín broke onto the scene in the early 2010s. Marín, of course, went on to become Olympic champion at Rio 2016.
It is hard to believe that Nyqvist still has another four years of junior eligibility, which could see her compete in two more European Junior Championships.
And perhaps even the Paris 2024 Olympics is on the cards for this young starlet, who is tipped for great things.
For her part, Nyqvist knows she has what it takes to make it big.
"I have trained hard and I will progress forwards with the potential of time," she said.