WBC heavyweight champion Tyson Fury is not the only one in his family to have such passion for the sport of boxing. While he is clearly the most popular boxer in his family, there are several young prodigies, emerging from the same bloodline.
His younger cousin Tomy Fury, and Joshua Frankham have already begun their pro career on a high note. That said, both upcoming pugilists are undefeated until now.
Meanwhile, there's another Fury who is getting ready to lace up his boxing gloves. Although boxing is not a team sport, it appears that 'The Gypsy King' has his own team of family members.
Tyson Fury has one more family member in the sport of boxing
Talksport's Michael Benson revealed on Twitter that Fury's younger brother Roman Fury is planning to try the sport himself. During the lockdown, Roman Fury has sparred with his brothers-Tommy Fury and Tyson Fury. Although he doesn't have an amateur experience, sparring with his brothers has made him want a professional debut.
As per Michael Benson, Roman Fury wants to try himself and see how far he can reach in the sport. However, boxing is not an easy sport for anyone to just waltz into. Injuries in the squared circle can be fatal, and there are several elites present in the current professional roster who can present with him tricky challenges.
Roman Fury's brother Tyson Fury is clearly one of them. Thus, Roman has to prepare smartly before he decides to dance inside the ring.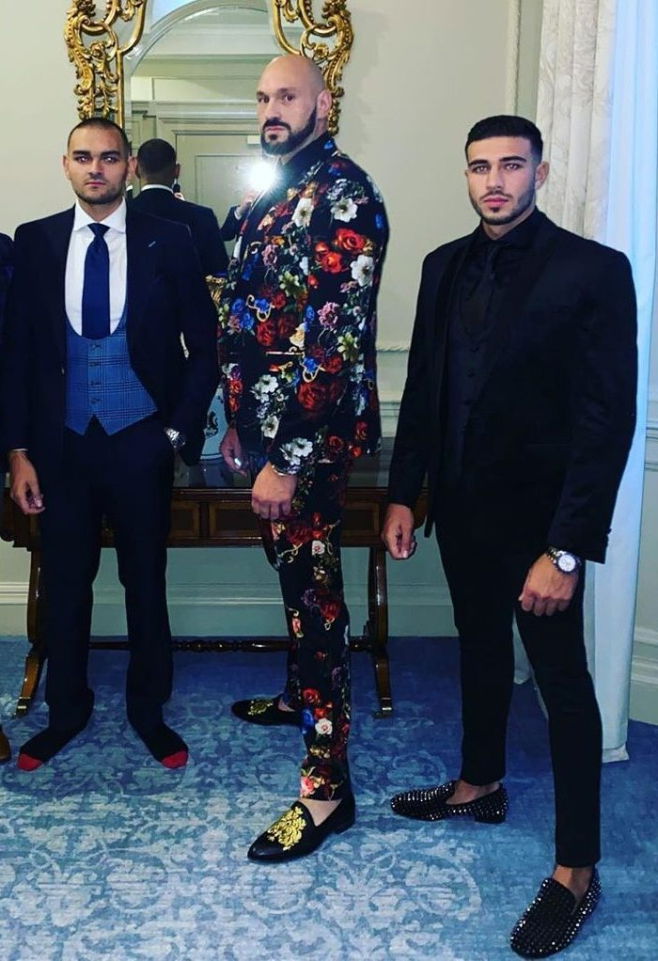 'The Gypsy King' has a trilogy fight in December against Deontay Wilder. It will be an important ending to a classic modern-day rivalry, with WBC heavyweight title on the line. Roman can seek a lot of lessons from the fight before he chalks out his pro run.
There's a lot of action going around in the Fury family at this point with several boxers riding their own story. Thus, Roman Fury too vows to carve his own path in his famed family.